This statement relates to Mastercard Inc. ('Mastercard') and addresses the Modern Slavery Act 2015 ('the Act').
Section 54 of the Act requires certain organisations to develop a slavery and human trafficking statement each year. The slavery and human trafficking statement should set out what steps organisations have taken to ensure modern slavery is not taking place in their business or supply chains.
Our business, organizational structure and supply chain
Mastercard is a global technology company in the payments industry. Our mission is to connect and power an inclusive, digital economy that benefits everyone, everywhere by making transactions safe, simple, smart, and accessible. Using secure data and networks, partnerships and passion, our innovations and solutions help individuals, financial institutions, governments, and businesses realize their greatest potential. Our decency quotient, or DQ, drives our culture and everything we do inside and outside of our company. With connections across more than 210 countries and territories, we are building a sustainable world that unlocks priceless possibilities for all. Our stock is listed on the NYSE under the symbol "MA" and our website is www.mastercard.com. Our global headquarters are in Purchase, NY, USA, and we have regional headquarters in each of Asia/Pacific, Europe, Latin America/Caribbean, Middle East & Africa and North America.
As of December 31, 2019, we employed approximately 18,600 persons, of whom approximately 11,400 were employed outside of the United States.
We do not manufacture goods, operate factories or handle raw materials or commodities.  We do however source products and services from suppliers globally. Our primary supply chain categories include marketing, technology, corporate services, and consumer benefits.  
Risk Assessment
In 2019, we undertook an assessment to help us identify and prioritize the human rights most correlated to our business, where we have the greatest leverage and to which we can contribute the greatest value. The key areas of impact that were identified from this assessment include the following: our approach to data, our network, our workforce and our supply chain. We plan to update our human rights approach based on periodic assessments, as well as ongoing due diligence and monitoring over the coming years
We also established a cross functional team in 2019, comprised of representatives from legal, compliance, procurement and sustainability, who are responsible for addressing risks in the area of modern slavery and ensuring that appropriate measures are applied to assess, manage and minimize risk.  
Mastercard's Policies and Systems on Modern Slavery and Human Trafficking
In keeping with our commitment to act with integrity in all our business dealings, many of our existing policies are relevant to ensuring that there is no slavery or human trafficking in any part of our business or our supply chains. 
Human Rights Statement
Our Human Rights Statement outlines our commitment to promoting and respecting human rights along with our foundational principles, key areas of impact and governance. At Mastercard, we seek to address violations of human rights within the spheres of our work and harness the power of our network to promote human rights where we can. 
Code of Conduct
We have a Code of Conduct for our employees, which sets out our commitment to ensuring that we all act and are treated ethically, fairly and with respect and dignity. We recognise that our employees' continuing success as individuals, colleagues and a company depends on all of us treating each other with respect and upholding the highest professional and ethical standards.
All of our employees are required to attest to the Code of Conduct on an annual basis. 
In addition, we have Whistleblower policies and procedures in place to encourage employees, third parties and the public to speak up or raise concerns when they see conduct, which could be viewed as dishonest, unethical or unlawful, and we have policies prohibiting retaliation for raising such concerns.
Employment Policies
Mastercard maintains employment and personnel policies that comply with the relevant labour laws and promote our culture of decency and respect. These policies dictate that we provide equal opportunities in employment and that employees are treated fairly regardless of non-vocational distinctions such as age, gender (including identity or expression), marital status, civil partnership status, sexual orientation, disability, colour, nationality, race or ethnic origin or religion or belief. The Employee Relations and People and Capability groups (reporting to the Chief People Officer) maintain and enforce these policies along with the Global Ethics and Compliance Team (reporting to the Chief Compliance Officer), supporting our efforts to combat modern slavery across our operations. 
Supplier Code of Conduct
In an effort to mitigate the risk of modern slavery in our supply chain, our suppliers are contractually bound by standards of ethical conduct when dealing with workers, their suppliers, customers and other third parties, as articulated in our Supplier Code of Conduct, which is embedded into our supplier agreements.
The Supplier Code of Conduct outlines the principles, guidelines and expectations for establishing and maintaining a business relationship with us. We are committed to partnerships with suppliers that share our dedication to conducting business in a legal, ethical and socially responsible manner.
In addition, our suppliers as well as other third parties, employees and the public at large can raise concerns and report anonymously any ethically questionable behavior using our Mastercard Ethics Helpline.
For more information on our supply chain operations including our Supplier Code of Conduct, please visit our procurement website: https://procurement.mastercard.com/
Suppliers must be committed to, and have respect for, the protection and preservation of human rights. While it is the responsibility of each supplier to define its own policy and approach to the issue of human rights, suppliers' values and business principles must be consistent with that of Mastercard. Suppliers are expected to comply with applicable international and local legal requirements in their countries of operation.
Suppliers must not use forced labour, whether in the form of prison labour, indentured labour, bonded labour or otherwise.
Suppliers must not use child labour. Suppliers are required to comply with applicable child labour laws and employ only workers who meet the applicable minimum legal age requirement in their countries of operation.
Conclusion
We are proud of our stance as an ethical company which believes in doing well by doing good for society. We endorse the principles of the Act and have a number of policies in place which include provisions designed to eradicate modern slavery from our business and supply chains.
This statement is made in accordance with Section 54 of the UK Modern Slavery Act 2015 on behalf of the companies listed below for the financial year ending December 31, 2019.

IPCO 2012 Limited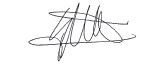 Mastercard Europe Services Limited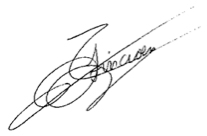 Mastercard Payment Gateway Services Limited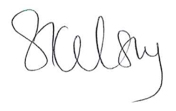 Mastercard Prepaid Management Services Limited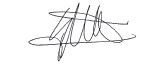 Mastercard UK Management Services Limited

Vocalink Limited