Mastercard® Prepaid Government Benefits Card
Access the latest informational material across some of the Governments' key segments: Benefit Disbursement and Emergency Assistance.
These documents illustrate the adaptability of each programme for Government entities and prospective partners.
They will also help current partners, issuers and third party providers to define their best-in-class offer whilst keeping up-to-date on current, latest and future Prepaid applications.
For further information please contact a Mastercard representative. Assets are also available to download on this page.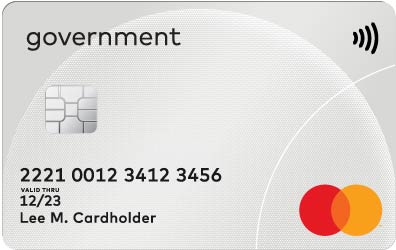 Download the information sheet to learn how the Mastercard® Prepaid Government Benefits Card can save you time and money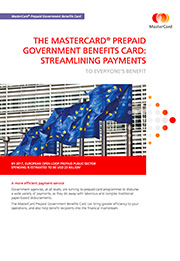 Click here to find out more by completing our interactive FAQs
Government Guidance Resource
A better way to pay and to be paid
Since 2011, Mastercard has sponsored multiple initiatives including Steering Groups, workshops and roundtables bringing together councils using and looking to use prepaid cards, together with programme managers who provide the supporting services.
Mastercard's vision is to understand local government needs to drive new prepaid products and services, so local government is enabled to improve both internal processes and external client support. From these initiatives Mastercard has developed a Guidance Document defined by the Steering Group, showing local government the opportunities and benefits of prepaid cards.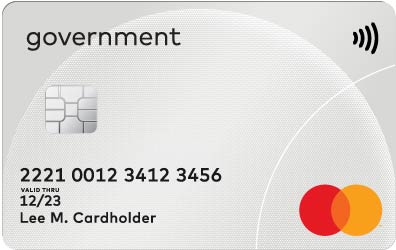 Please select the relevant link to download
A Guide to the Use of Prepaid Cards in Local Government
Advanced Payment Solutions
London Borough of Brent
London Borough of Camden
London Borough of Hammersmith & Fulham
London Borough of Havering
London Borough of Merton
Prepaid Financial Services
Click here
to find out more by completing our interactive FAQs